Catholic League for Persons with Disabilities (CLPD) – 60th Anniversary and Christmas Party
The Catholic League for Persons with Disabilities (CLPD) celebrates its CLPD 60th Anniversary Christmas Party. Adults with Disabilities and their families are welcome to join CLPD on Dec. 4, 2022. Learn more about this organization by clicking here.
International Day of Persons with Disabilities
To support inclusion in our church and world, please consider using the Universal Prayers included below. These prayers can be used at mass on the weekend of December 3-4 or throughout the year.
Tips for Making Inclusive Ministries
Here are some helpful tips on how you can make your ministry more inclusive!
Volunteer at Don Guanella & Divine Providence
A New Initiative – Rising Together Alliance
Poor Prenatal Diagnosis Support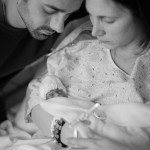 If a Prenatal Diagnosis is poor, you are not alone. Lily's Gift, is a network of concerned parents and professionals who have experienced or worked closely with issues surrounding poor prenatal diagnosis.
Parish Contact Program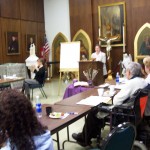 Currently, over 110 Parish Contacts act on behalf of persons with disabilities to assist the pastor in his role of inviting people to full membership and to share fully in the life of the Parish. Each contact is appointed by the Pastor to serve as a liaison between persons with disabilities and their parish and between the parish and the Department for Pastoral Care for Persons with Disabilities. If your parish does not have a parish contact or would like to appoint a new contact, please submit the PCPD Parish Contact Form.