Join us for #iGiveCatholic on November 30th!
Save the Date! April 24, 2022 Mass for Persons with Disabilities
Pope Francis' Message
Post-Pandemic- Build back better for those with Disabilities
Practical Helps during the Pandemiic
Social Stories - Preparing for the Vaccine
Social-Story - Getting-the-COVID19-Vaccine
Social Stories in English and Spanish
Practical Guidance for assisting children and individuals with intellectual disabilities to cope with universal face covering guidelines.
Desensitization Social Story  /  I Can Wear a Mask Social Story   / A Helpful Parent Guide  / ASL Resource for Universal Masking
Click HERE for a Summary of Resources.
Watch the video 'The Doors are Open!'
Instructional Videos on returning to Mass: In English / In Spanish / In ASL
---
Please be assured of our prayers during this very difficult time as we all experience changes in our normal daily routines.  Know that we are here for you and are a phone call away if you should need anything.
You may find the following resource pages helpful:
Nourish for Caregivers House Calls
Nourish for Caregivers "House Calls" – offered daily at 11:00 a.m. EST
During these uncertain times, Nourish For Caregivers will continue to foster community for caregivers in the privacy and safety of your own home through Nourish "House Calls". Caregivers may participate via land line, cell phone, or through the use of a computer/tablet device.  Click here to learn how to log into the Zoom meetings.
Arise: Restoring Catholic Life After the Pandemic
Arise: Restoring Catholic Life after the Pandemic
Click HERE to find plentiful resources, guidelines, recommendations and directives for parishes and Archdiocesan institutions for the period following the lifting of the COVID19 restrictions.  May the Holy Spirit descend upon us and conform our response to the will of Jesus Christ!
Poor Prenatal Diagnosis Support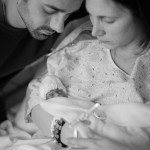 If a Prenatal Diagnosis is poor, you are not alone. Lily's Gift, is a network of concerned parents and professionals who have experienced or worked closely with issues surrounding poor prenatal diagnosis.
Parish Contact Program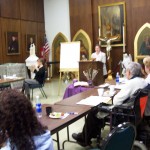 Currently, over 110 Parish Contacts act on behalf of persons with disabilities to assist the pastor in his role of inviting people to full membership and to share fully in the life of the Parish. Each contact is appointed by the Pastor to serve as a liaison between persons with disabilities and their parish and between the parish and the Department for Pastoral Care for Persons with Disabilities. If your parish does not have a parish contact or would like to appoint a new contact, please submit the PCPD Parish Contact Form.